Tom's 300ZX Extensions for Mozilla, Firefox, Netscape, etc.
z31.com Message Board Search Extension
Updated 5/24/06
Search the z31.com message board from the Netscape/Mozilla sidebar, like this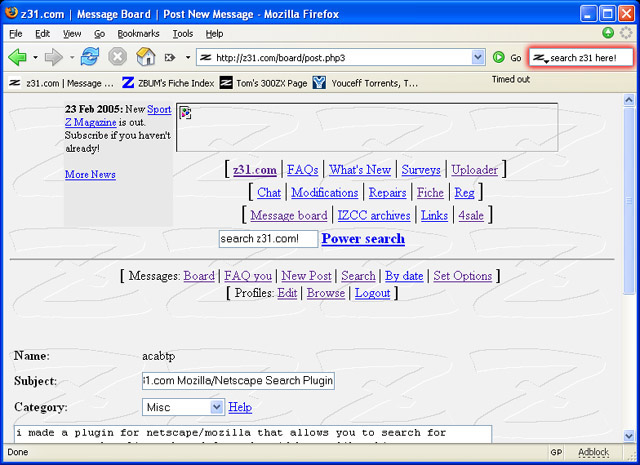 Click Here to install the z31.com search bar extension.
NissanParts.cc Inventory Search Extension
Same as the z31.com search extension, but searches NissanParts.cc's inventory for parts availability and prices.
Click Here to install the NissanParts.cc search bar extension.